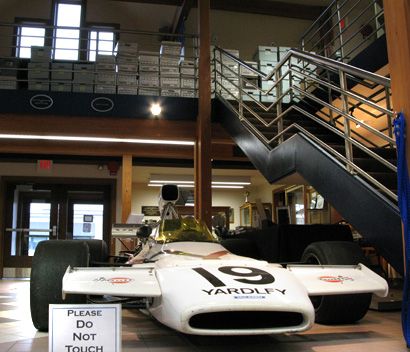 There's a place in Watkins Glen, a wonderful place... no not (just) the race track, The International Motor Racing Research Center. Yeah, I know you might not have heard of it, but on your next trip (or your first trip) to The Glen this is a must see stop for any motor sports fan.

The Center has probably one of the best motor sports book collections anywhere in the US. On any topic of racing there's information to be found. Trans Am... check, would you like to educate yourself a bit more about the Targa Floria... yup there are books there on that topic too. And what can conservatively be described as a mountain of reference material on Ferrari... god more "red" books there than you can shake a checkered flag at.
Let's say you have a few hours to kill before you want to fight the traffic on your way to the Rolex Series Race or maybe it's a rainy day on your weekend trip to the Glen for Nascar, the Center is the perfect place to check out. You will find plenty to occupy yourself for hours. At the Center you will find not only a race car prominently displayed (the cars change 4-5 times a year according to Center Curator and Librarian Mark Steigerwald) but also some memorabilia on display as well.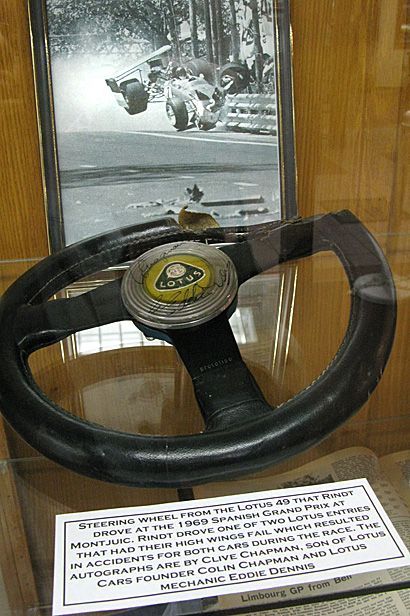 There are regular programs to attend during the year. Notables include Brock Yates, Rob and Chris Dyson, George Follmer, the list is really endless.
The Center maintains collections of rare books, film, photographs, racing magazines, and if you're a fan of the Group C days of IMSA... well you'd be crazy NOT to visit the Center at your earliest opportunity.
It's pretty simple any library with a McLaren in the center is simply the most beautiful place on earth!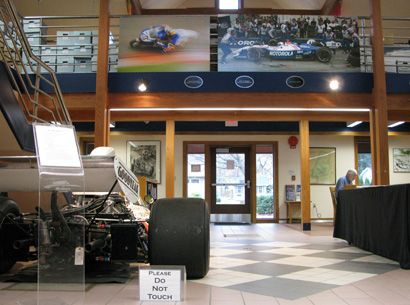 The International Motor Racing Research Center at Watkins Glen
610 S. Decatur Street
Watkins Glen, NY 14891-1613
(607) 535-9044
research@racingarchives.org
http://racingarchives.org/
Hours of Operation:
9 am - 5 pm Monday through Saturday; and Sundays on some race weekends.